COVID-19 Status " WE ARE OPEN"
The Doctors and Staff at Hueytown Chiropractic Clinic are an "Essential part of the Healthcare System" in Alabama. The dedicated men and women are continuing to care for patients in pain during this pandemic in an effort to give all a better alternative to urgent care and overburdening their primary physicians for treatments. In addition to relieving pain, Chiropractic adjustments has been proven to enhance the human nervous system which improves overall health and immunity.
Thank you for your patience during these Highly Unusual Circumstances. Stay Safe and Healthy! LEARN MORE
Hueytown Chiropractor - "Get Straight" With Dr. DeFranco!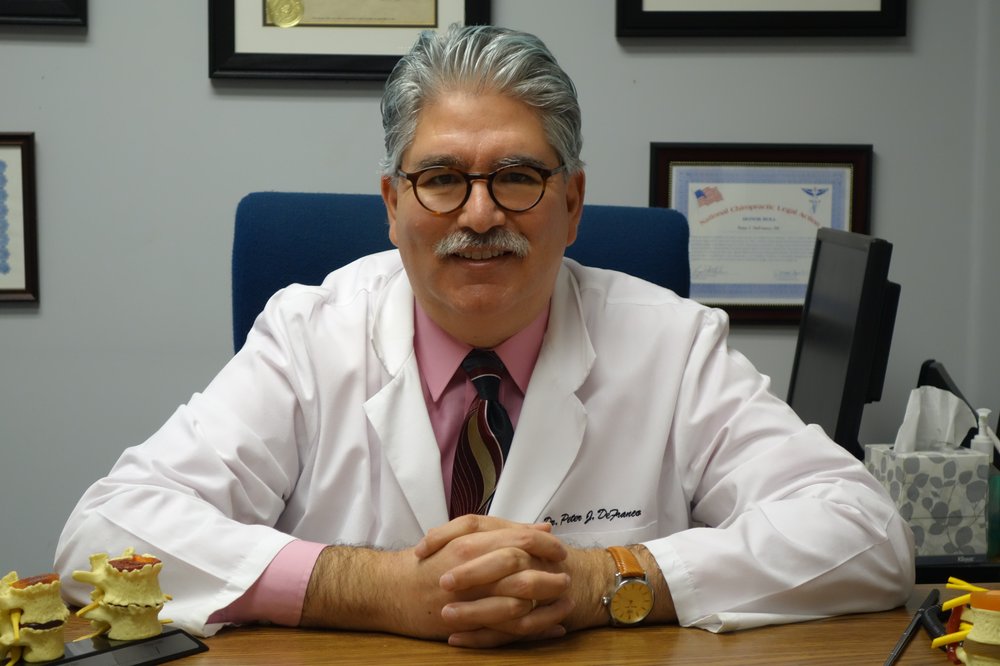 Thank you for visiting the website of Hueytown Chiropractor Dr. Peter DeFranco, where our motto is to "get well, move well, stay well". Our mission is to serve our community with outstanding chiropractic care. Our friendly staff is experienced and ready to serve you. We are committed to your health and we want to make you one of the success stories. We are compassionate and will make your experience like no other you have had in any doctor's office. At our profession Hueytown chiropractic clinic, you will be treated like family, with respect and confidentiality. In practice as well as online, Hueytown Alabama 35023 chiropractor Dr. DeFranco strives for excellence through personalized patient treatment, education and satisfaction.



Within our website, Hueytown, Pleasant Grove, Bessemer, Concord and surrounding area residents will find all types of health and wellness related information about our office and services, decompression therapy, chiropractic, back and neck pain, mid back pain, sports injury, headaches, work and auto injuries and much, much more.

We hope you enjoy the information within and share it with others. Again, thank you for visiting www.hueytownchiro.com and remember to come back often.

Yours in health,
Dr. Peter DeFranco, D.C.
Hueytown Chiropractic Clinic, LLC.