The Doctor
Dr. Peter DeFranco, D.C.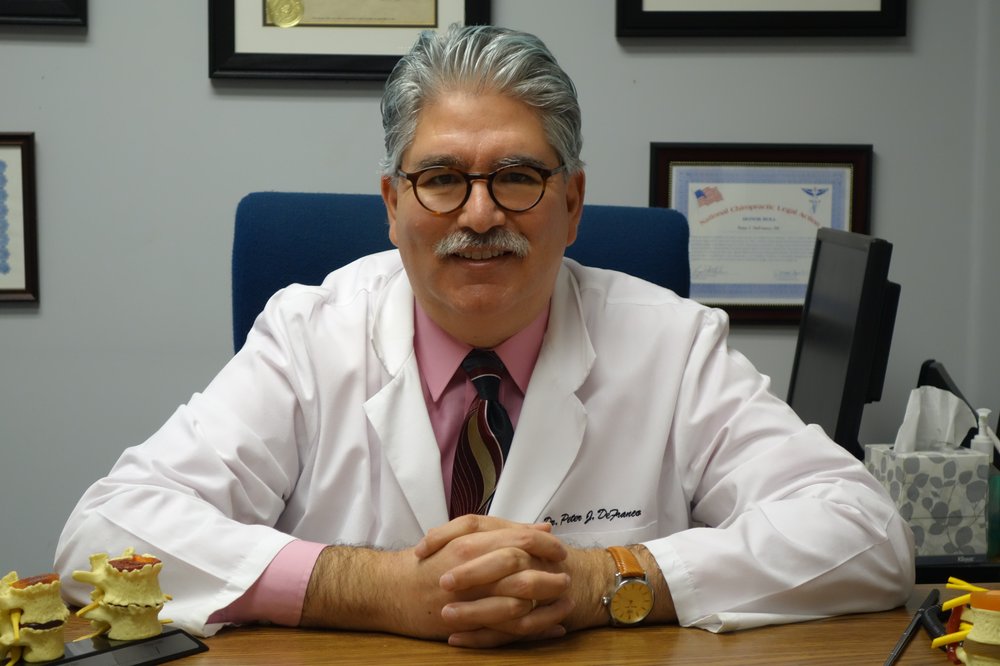 Dr. Peter J. DeFranco is a native Alabamian who received his Bachelor of Science Degree from the University of Alabama at Birmingham, where he majored in Biology, and minored in Chemistry. In 1985, he graduated from the National College of Chiropractic in Lombard, Illinois, and has been serving the health care needs of Jefferson County over the past 30 years.

He maintains his board certification from the National Board of Chiropractic Examiners. In addition to national board certification, he has broadened his skills and specialty in becoming certified in the Cox Flexion-Distraction technique, Spinal Impairment, Disability and IME review. Dr. DeFranco was honored to serve on the 1996 Olympic Medical Services staff here in Birmingham.

Dr. DeFranco is a member of the American Chiropractic Associations, Alabama State Chiropractic Association, Florida Chiropractic Association and the Jefferson County Chiropractic Society

During his career, he has twice been elected "Young Chiropractor of the Year" by the Alabama State Chiropractic Association.

At the beginning of the millennium he was chosen by his peers as "The Chiropractor of the Year 2000.
As of Jan. 2015
Dr. Peter DeFranco has been elected to serve a four year term to the Alabama Board of Chiropractic Examiners for district 6.
The Alabama State Board of Chiropractic Examiners is the licensing and regulatory agency of the state of Alabama, which has the exclusive power and authority to issue, revoke and reinstate all licenses to practice chiropractic in the State of Alabama.
Their mission is to protect the health, safety and welfare of people of Alabama through regulation and licensure of doctors of chiropractic.